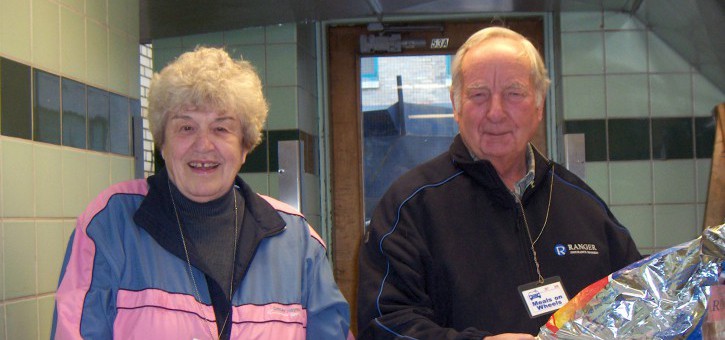 Volunteer Spotlight – Bruce and Ardelia
BY admin IN Volunteer Stories On 17-09-2014
As a church community, St. Andrew's United has committed to staffing one Meals on Wheels route each week day. That means five volunteer drivers and five volunteer servers are needed each week to deliver meals. For many years now, Ardelia Burrow has taken on the job of coordinating the volunteer schedule for their church as well as delivering meals with her husband, Bruce.
Bruce and Ardelia love to play Bocce, spend time with their grandchildren, sit on various committees for their church, and volunteer for Meals on Wheels.
Always with a cheerful greeting and a cute story, Ardelia's personality fills a room as surely as it fills the hearts of Meals on Wheels clients. Just ask the team of volunteers from St. Andrew's River Heights United Church, many of whom Ardelia has personally recruited and scheduled over the past 20 years!
Why Bruce and Ardelia Volunteer
"Seeing these clients on a weekly basis, we have come to identify their joys and sorrows, to know their routines. And to also recognize when they are in distress. When someone is no longer on our route, we wonder what has happened to them. They have become a part of our lives.
For many, we are the only people they see during the day. Bringing the food to them is only part of what we do. Just to have a moment of conversation (even if it is commenting on the weather) brightens their day – as it does ours."
One of Many
Bruce, Ardelia and the St. Andrew's team are just one of many local churches, community groups, and schools who are partnering with Meals on Wheels to help us continue to feed those in our community who need it most.
---
9 years ago / Comments Off on Volunteer Spotlight – Bruce and Ardelia