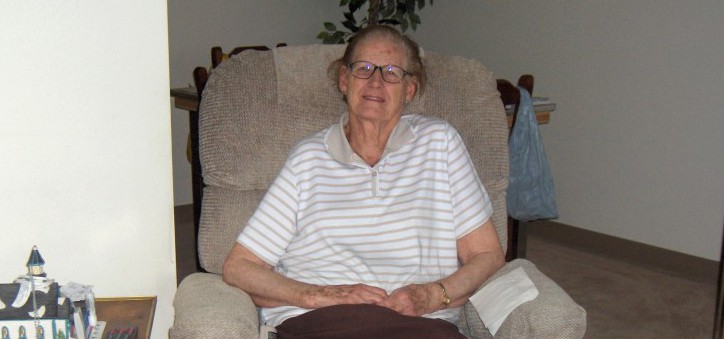 BY admin IN Client Stories On 17-09-2014

At 85 years old Margaret has no one left in the city to come and visit her. Her family and close friends have passed away. Her only son lives on the other side of the country, but they aren't in touch anymore.
"If my husband was alive he would never believe it." Margaret says repeatedly as she talks about her long days spent alone in her apartment. She had a friend who lived alone and recently died in her apartment. No one found her for an entire week. She worries that this will happen to her.
"I get Meals on Wheels because if something happens to me then someone will check."
Margaret finds comfort in the daily meal delivery from a friendly Meals on Wheels volunteer and only wishes she had more visitors.
Still Getting Out
She shakes her head. "I thank God every day that I can still get out." And she means it. She really doesn't know what she'll do if her arthritis gets too bad. She's already had one fall that gave her a scare.
Margaret doesn't drive but walks down the street every evening to the local coffee shop. She chats with whoever happens to be around. Sometimes one of the regulars will give her a ride home. She misses Brad, a young man that used to work there and also went to her church. He always asked her "How you doin' Margaret?" and she'd reply "I'm livin'." She hasn't seen him for a while and wonders what happened to him.
Margaret really just wants some company. She wants someone to talk to. Like so many Meals on Wheels recipients, Margaret can't get used to living alone.
Not So Alone
To many isolated seniors a daily visit from a Meals on Wheels volunteer can make all the difference. Volunteers arrive with a hot meal and a few kind words. More importantly they are a person at the door able and willing to bring help if a client may be sick or has fallen. Meals on Wheels volunteers bring the comfort of knowing they are not alone.
---
9 years ago / Comments Off on Client Stories: Margaret